~TANTRIC ARTS~ Breath & Body !
Reignite your passions, discover what makes you alive !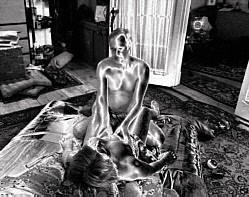 Celebrate the Body, gain self confidence.
Put the Magic back into your life and relationships!

Learn new communication techniques that work for you and/or your partner. Become confidant and empowered! You owe it to yourself and your relationship.

Awaken the Kundalini & revitalize sexual energies. Unlock the secrets of the Chakra system and utilize their healing energies to bring the body into balance.



Breath! Something many do not understand. Oxygen the fuel that feeds the body's fire, unlocking hidden energy, an intimate way of sharing !

Learn new breathing techniques.
Discover yours and/or your partner's hidden potentials utilizing sacred energies thru Sacred Breath and other techniques along with ancient healing secrets. Unveil and utilize your personal power.
Master circular & synchronized breathing, heightening awareness & potential.