~SACRED BREATH ~ TALK ~ TOUCH~

Sensual Words Can Nurture and Heal!

How long has it been since you really connected? When is the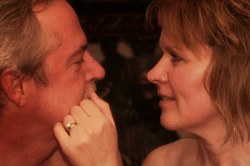 last time you gazed into each other's eyes with passion & understanding? Learn & experience the art of sensual talk. Tantric touch accompanied by heart centered conversation is an extremely wonderful, emotionally healing sensation. Learn to speak from the heart using vital energies and sacred breath! Discover your partner's subtle energies and learn to "touch without touching" Learn to harness and share your subtle energies! Break down barriers utilizing circular breathing & pranic practices. Remove emotional blocks. Create your own sacred space together. Relieve certain difficulties or maladies! Explore the Kama Sutra, learn new techniques & simple ancient secrets.

Learn simple touch techniques to ignite and restore passion & confidence in your relationship. Discover & experience the fine art of Talk . . .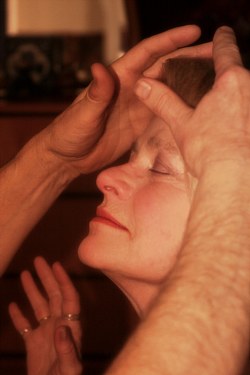 The Gentle art of Seduction,
Verbal encouragement
Fantasy talk & Role-playing
Discover words of Dominance & Surrender.

Entice, Excite & Enchant your Partner with words.
Dream, live love, pretend. . . remember when you first met.
What excites you, what brings "you" pleasure?

Role playing can sometimes be a wonderful adventure!

Artist !

If I were an artist I'd paint "you" with pleasure!
Caressing your exquisite canvas,
Delicately applying golden ripples of color 'round your mounds of soft, supple flesh, dotting each with a dab of bronze. . .
The color slowly radiating from the tips outward. . .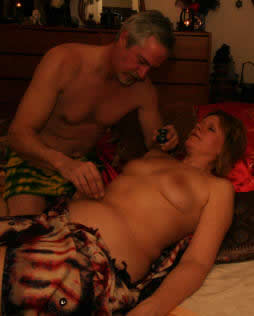 Then I'd paint orange & black tiger stripes along the length of your magnificence, Slowly encircling the tip with a warm, honey glaze!
And decorate the base with red-hot lightening flashes ! !

Using long & delicate strokes I would paint a trail of liquid silver kisses from your inner thighs to your toes.

And then finishing my "masterpiece" with warm/wet, chocolate spirals encircling your spine-upward! Not forgetting a dab of cherry red on those luscious lips oooh! and but a tiny splash of periwinkle for each eye. . . . . mmnnnn! magnifique !



Workshops or private sessions available.
One on one or couples!